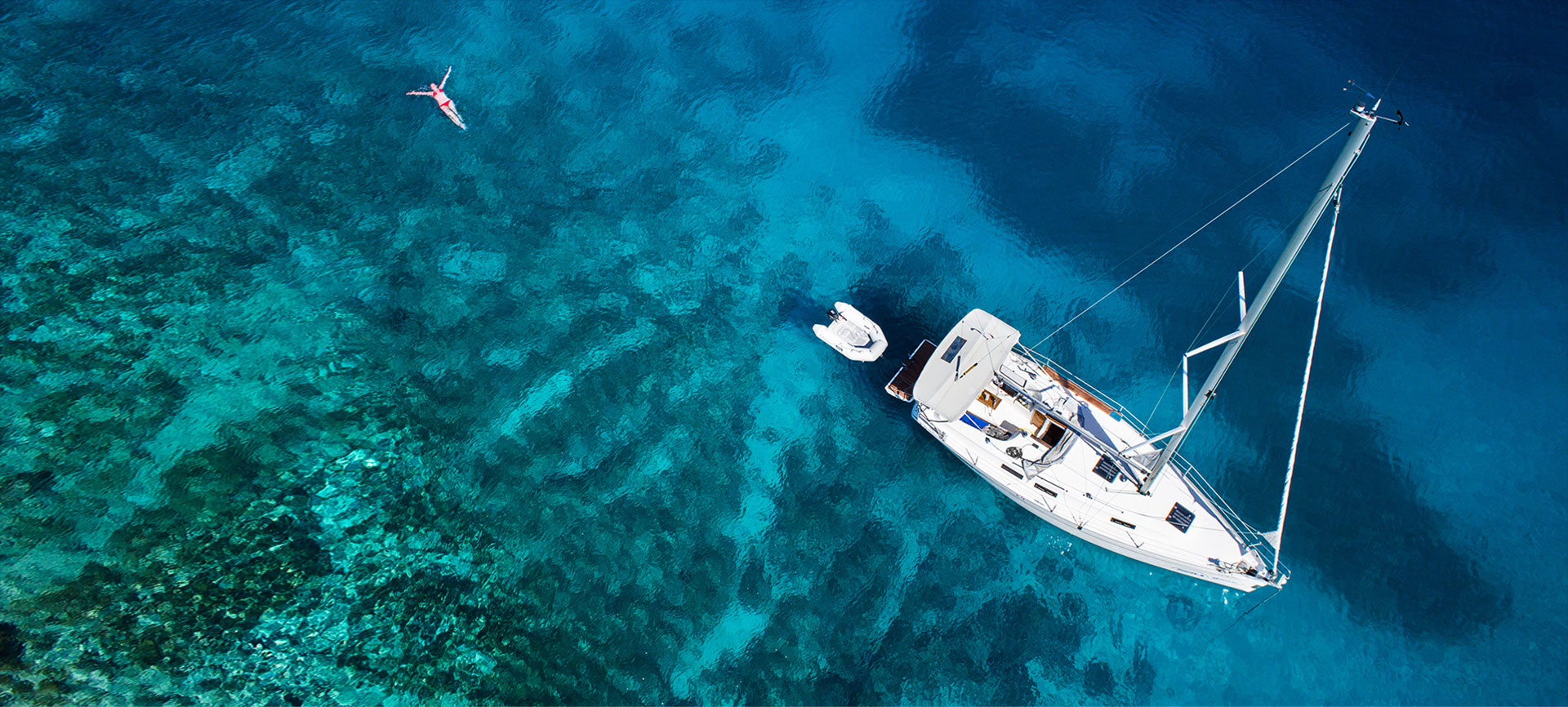 Welcome to the fantastic world of sailing at the
Greek Islands
Cruises on luxury crewed sailing yachts
book one cabin or the whole yacht
Crewed Yacht Charters in Greece
Why choose a yachting holiday on a crewed sailing yacht?
to enjoy the quality of a 5* hotel, without spending your holiday in just one place
to have the mobility of a cruise ship, but visit the small islands off the beaten track
to swim and snorkel at uninhabited remote creeks with the most beautiful waters
to be on a different island every day
no need for sailing experience to enjoy the magical world of sailing
to receive a very personal service
We offer luxury all-inclusive cruises on our 2 very comfortable fully air-conditioned sailing yachts at the beautiful islands of Greece! For most of our guests this is the holiday of a lifetime!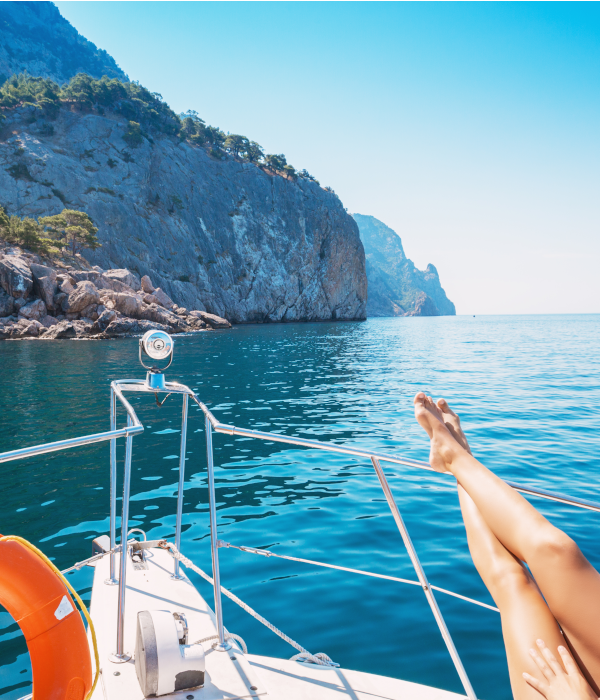 Our cruises in brief:
Every morning swim and snorkel at the most beautiful uninhabited creeks
Every afternoon enjoy a pleasant sail to the next island
Every evening/night spent at a different port to explore the islands
As our cruises are addressed to non-sailors, the cruising areas have been chosen to offer pleasant sailing rather than difficult conditions
You are welcome to participate in the sailing and experience steering a large yacht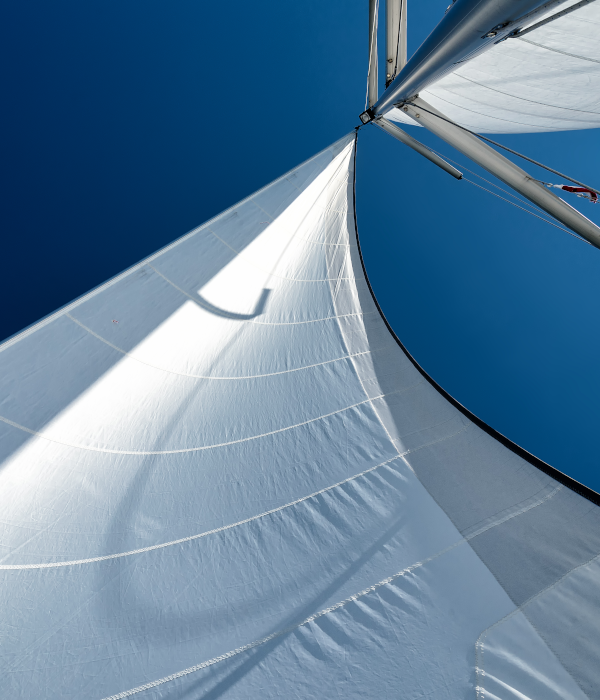 Our service in brief:
You can book just one cabin or the whole yacht
All cabins are comfortable, ensuite with a toilet/shower and fully air-conditioned
Our breakfasts and lunches are delicious, all with local fresh produce
Your experienced and friendly crew of two (captain and chef) will look after you during the day and tell you all about the best places to visit, restaurants and bars during your evening visits to the islands
Absolutely all cruise expenses are included in the price, except dinners which you can have at one of the local tavernas, adding variety and cultural interest to your cruise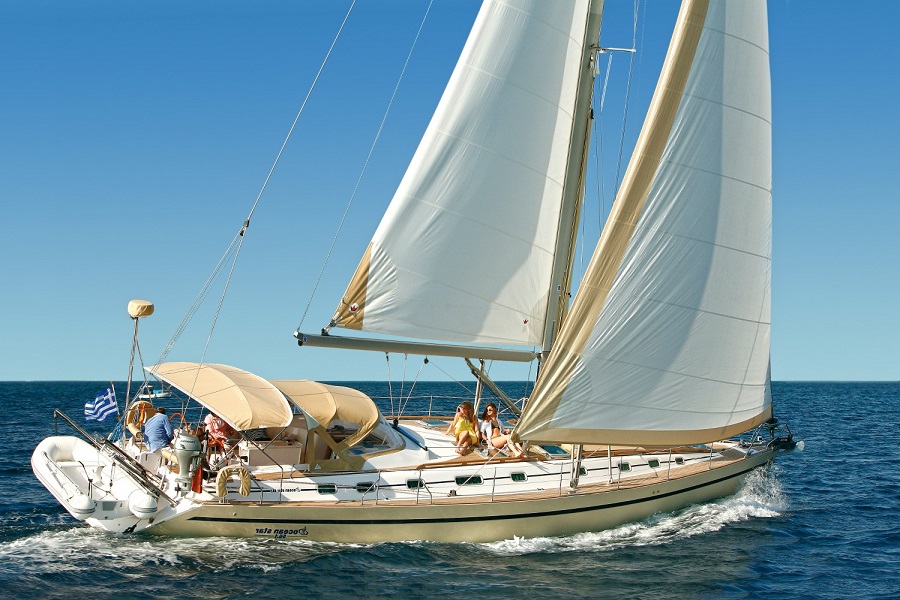 Sailing Yacht 'Mythos'
Ocean Star 56.1
Accommodates 8 guests
4 ensuite double/twin guest cabins
Separate ensuite crew cabin
Fully air-conditioned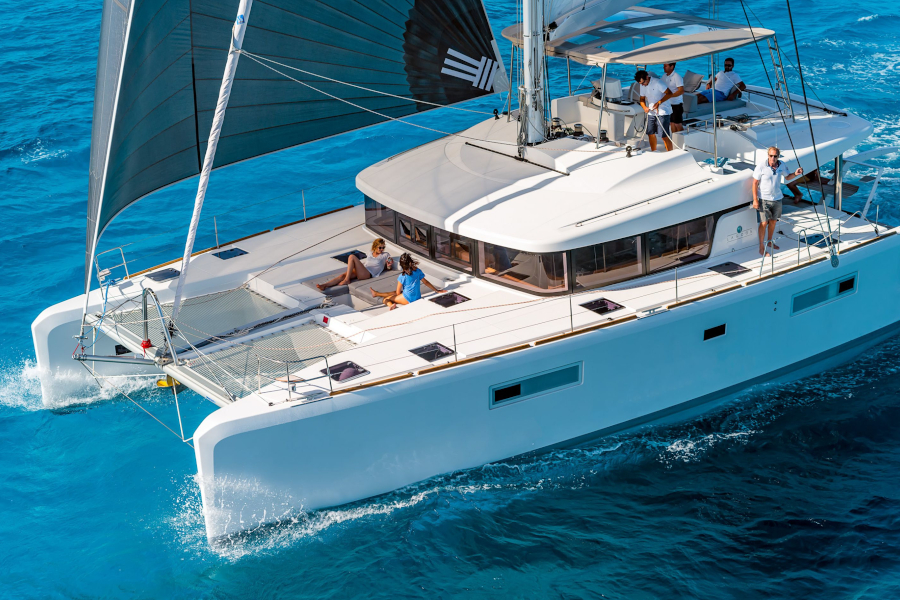 Sailing Catamaran 'Nicolas'
Lagoon 52F
Accommodates 10 guests
5 ensuite double guest cabins
Separate ensuite crew cabin
Fully air-conditioned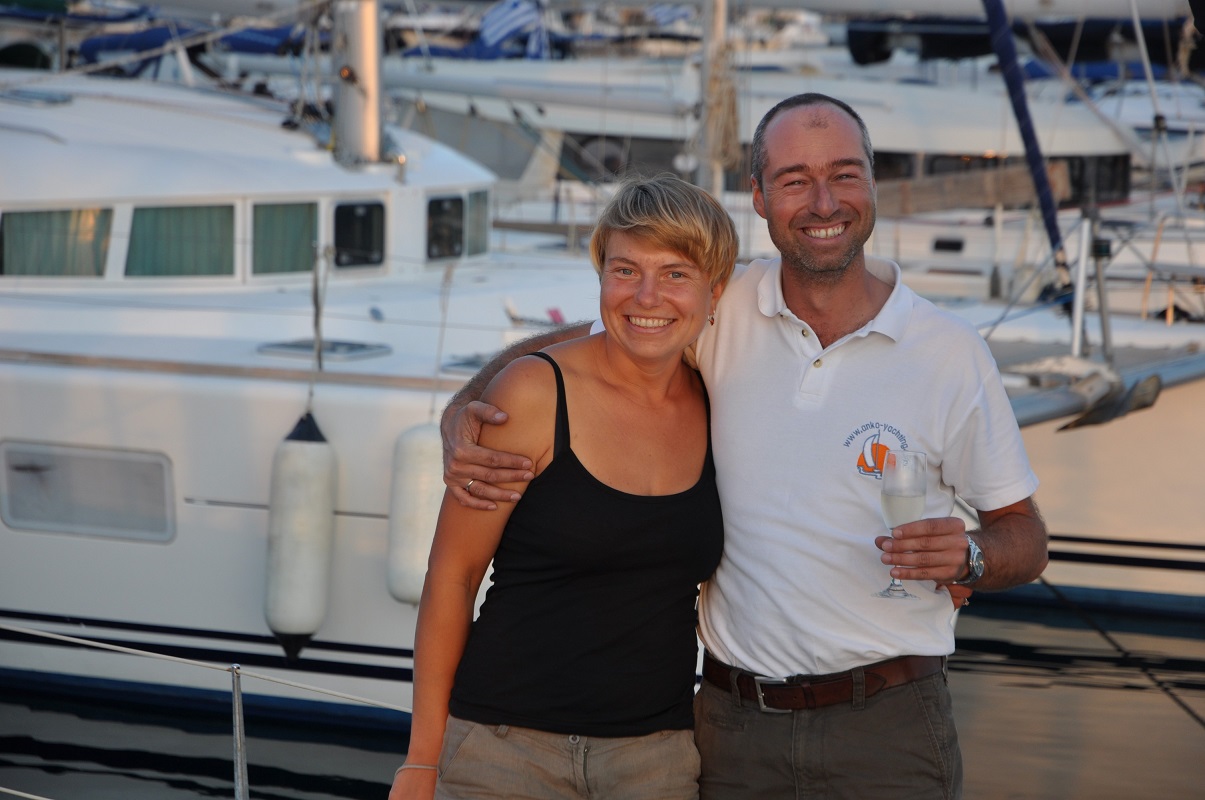 Are you ready to book your cruise with us?
Guest Reviews
A group of fine, fun loving Canadians set sail from Lefkas aboard this immaculate boat - The Velos. Over the course of the week we lived like Greek tycoons thanks to our incredible hosts. We learned to love the Greek cuisine (thank you Alicia), the sport of sailing (thank you Thanos), and the charm of a well travelled, mature young lady (that's you, Darina!).
We loved the ice cream of Kastos, the music in Fiscardo and the bay on Meganisi. We tore it up on the Velos dance floor too!!!
Efharisto - best vacation ever. YAMAS!!! x x x
Love,
Bill, Tracy, Kathryn, Robert, Dave & Yvonne (Peterborough, Canada)
Thank you for a wonderful 30th anniversary vacation. It was our first trip to Greece and could not have been a better introduction to your beautiful country and culture. We felt like part of the Velos family while we were on board. We hope to come back again and continue to explore with you.
See you soon!
Skip and Tammy (USA)
Thank you Thanos and Alicja!
What an awesome team with Darina and the cute little Nicolas!! What a great week on your beautiful yacht in a magnificent part of the world. Your cooking was the highlight – can't believe what you can whip up in that little kitchen and give us a feel for Greek food.
How you bring together people from all parts of the world and make us feel so welcome and sharing your local knowledge is a real credit and success. There were so many highlights on the trip, the islands, the swimming, the sailing, the food and the happy hour. We enjoyed every moment on the holiday!
Thank you!!
Kathy and Tania (Australia & Finland)
Dear Thanos, Alicia and Nicolas,
You have made me fall in love with Greece. I was here 3 years ago and was not enamored with our trip. If I were to look up hospitality in the dictionary, it would have your names listed there!
Thanos, you gave us each an opportunity to enjoy what we most love about the sea. Alicia, your meals are amazing. So impressed! Nicolas, you shared your smiles and coos and gave 4 grandmas an experience of a lifetime.
Thank you all!
Marsha and Tom S. (Columbia and New Orleans, USA)